The proud educational legacy of Sierra Leone Grammar school has produced a Nobel Prize nominee, the founding President of the Hague Institute of Social Justice and eminent lawyers, medical doctors, professors, teachers, journalists and politicians. The newest challenge facing the School, however, is the worldwide Covid-19 pandemic. Here's how, with your donations, we are protecting the bright future of Sierra Leone from this devastating virus.
Covid-19: Taking education online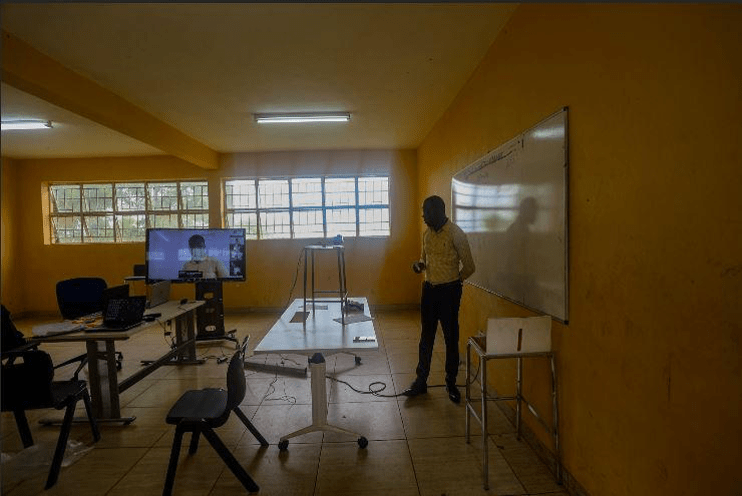 e"Innovation simply means creativity, and every moment of the day, we think creatively for our pupils and our staff." – Principal Rev. Canon Leonard Ken Davies
The Covid-19 pandemic has had a huge global impact on schooling. With every continent on lockdown, educators have had to take learning away from the classroom.
Across Africa and the world, schooling went digital. Lessons went online, rapidly utilising video conferencing platforms such as Zoom and Microsoft Teams like never before.
To safeguard the education of our SLGS students, we needed to act quickly and decisively. And this is where the world-standard learning you made possible has made a difference.
Your investment in our ICT infrastructure means both our teaching staff and students are equipped to combat the current crisis.
No longer dependent on lessons instructed over the radio, we launched our virtual classrooms just 7 days after Government lockdown announcements. And the legacy of your investment doesn't end with SLGS. To reduce the impact on students across the country, we have invited other schools across Sierra Leone to share the content of our digital classrooms lessons. All our classes can be accessed at any time via YouTube.
Covid-19: our in-school measures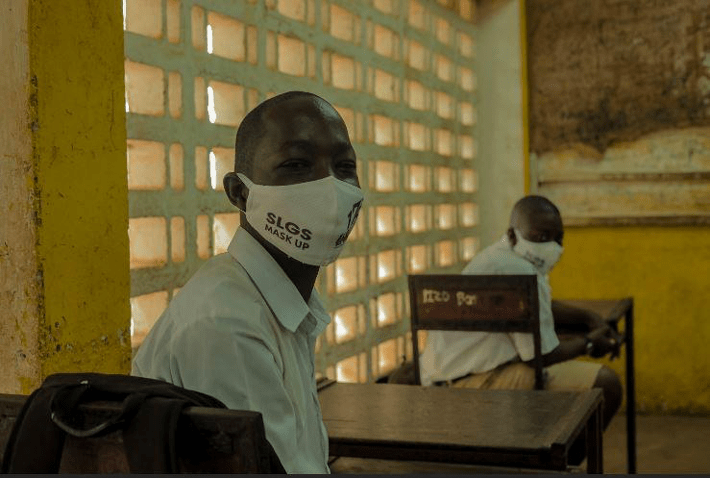 "Wear a mask at all times: it is now part of your uniform" – Principal Rev. Canon Leonard Ken Davies
Our students have now returned to physical classes, and like Schools across the globe, getting this right for our pupils was vital. To ensure social distancing standards are met, we are blending a two-day online curriculum with three days of reduced capacity classes in the School itself.
We have introduced mandatory temperature testing for all pupils and staff and increased hygiene controls, such as additional hand washing stations across the school. Both staff and pupils have received free face masks.
With these steps in place, the chances of school-based transmission are significantly reduced. It is only through your support that we have been able to implement the highest standard of Covid-19 prevention measures for everyone at SLGS.
Free face masks, additional hand washing facilities and increased hygiene controls are in place across the School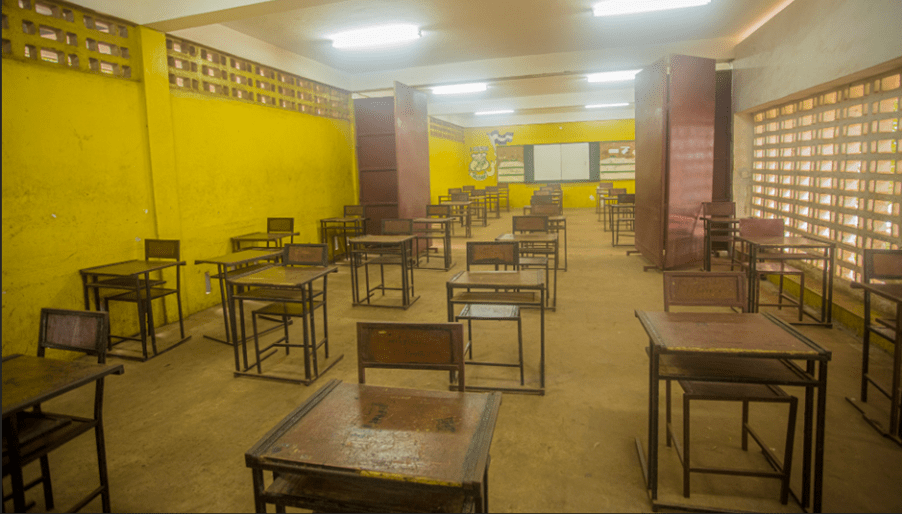 Our classroom layouts strictly follow social distancing guidelines from the Ministry of Education.
We don't see the 'virtual classroom' as just a means to combat a pandemic. We hope this ongoing initiative will inspire more institutions across the country to share their learning online, allowing as many pupils as possible in Sierra Leone to benefit from shared educational resources. The technology you help fund will leave a lasting legacy throughout the country, raising the standard of education in Western Africa as a whole.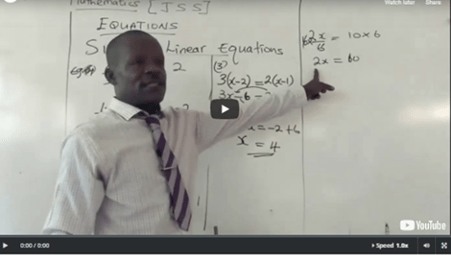 Your donations are essential in helping SLGS combat the spread of Covid-19. With disruption to the world's educational infrastructure unlikely to end soon and the post-virus landscape so uncertain, these vital funds safeguard a bright future for Sierra Leone. Please consider donating today.